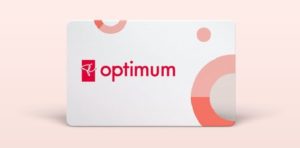 February 1st marked the official launch date of the new PC Optimum loyalty reward program. I was one of the lucky few in attendance at the launch party last week to celebrate this momentous occasion.
This is the reward program merger cardholders have been anticipating for years. Loblaw and Shoppers Drug Mart made the announcement late last year  that PC Plus and Shoppers Optimum were coming together as one loyalty reward program.
As a loyal PC Mastercard credit card holder for many years, at first I was worried when I heard the big announcement. What would this mean for the reward program that I know and love? Whenever there's a big change in the reward program space, it seems to be for the worse rather than the better. I'm happy to say that my concerns were unfounded.
The new PC Optimum Program looks a lot like the PC Plus and Shoppers Optimum programs of old, but better. Instead of only being able to earn PC Plus rewards at Loblaw banner stores and Shoppers Optimum points at Shoppers Drug Mart banner stores, you're now able to earn and redeem points at almost 2,500 different stores and shopping websites across Canada.
A Much-Anticipated Merger
The merger of PC Plus and Shoppers Optimum has been speculated about ever since Loblaw bought Shoppers Drug Mart in 2014.
Both programs were a hit with cardholders in their own right. The PC points program had an impressive 11 million members, while the Shoppers Optimum program had 8 million members. (And about half of the combined 19 million members were enrolled in both programs.)
PC Plus and Shoppers Optimum were so popular largely due to the simplicity in earnings and redeeming points. Under the new PC Optimum program, that same simplicity remains intact. 20,000 points is still equal to $20.
Registering for the New Program
If you're a cardholder of the PC Plus or Shoppers Optimum programs, switching over to the new PC Optimum program is easy. Your points should be automatically transferred over. All you'll need to do is visit the new PC Optimum website to set up a PC ID. Alternatively, you can do the switchover in person by visiting a Loblaw or Shoppers Drug Mart banner store and exchanging your old card(s) for a new PC Optimum card.
Registering for the new program online is simple. I did it myself last week. You can link up your old PC Plus, Optimum or PC Financial card by entering your old card number. Once your new PC Optimum account has been created, you'll see a breakdown of the conversion of your old points to the new program, along with the dollar value.
Although there were complaints last week that the mobile app and website were running into issues (this is likely due to the server crashing from high demand), I registered for the new program online Friday night and ran into no such issues.
Earnings Points Under the New Program
While your points will retain their value under the new program, it's still slightly easier to earn reward points at Shoppers Drug Mart than it is at Loblaw. At Shoppers, you'll still earn points based on almost every dollar you spend, but the base earn goes up by 50% from 10 points per dollar to 15 points per dollar. (That means that if you spent more than $50 at Saturday's 20x event at Shoppers, it translates into 30% back in points. Very exciting!)
At Loblaw and participating stores, you'll get personalized offers you can earn points from based on your shopping habits. For example, if you buy bananas and granola bars almost every week, you're more likely to see point offers for these.
If there's one downside to the merger, it's that if you're a Simplii Financial cardholder (formerly PC Financial), you'll no longer be able to earns points on your debit card for purchases made at Loblaw and Shopper Drug Mart banner stores. But besides that, the new program is absolutely superb!
---
Sean Cooper is the author of the new book, Burn Your Mortgage: The Simple, Powerful Path to Financial Freedom for Canadians, available at Amazon, Indigo and major bookstores.