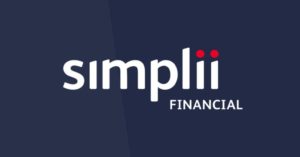 When I found out in the summertime that that CIBC and Loblaw were ending their nearly 20 year partnership, I was caught off guard. Although I saw the Optimum-PC Plus merger coming from a mile away, I never thought in a million years it would lead to the breakup of PC Financial.
I've been a satisfied PC Financial client since almost day one. I estimate I've saved myself at least $3K in bank fees alone. When I heard that PC Financial would be rebranded as Simplii Financial, I was a bit skeptical. (The old saying, if it ain't broke, don't fix it, came to mind.) I still remember when RBC acquired Ally Bank and promptly shut it down. Would the same thing happen to PC Financial with CIBC running the show?
PC Financial clients were promised that Simplii Financial would offer the same no-fee banking that Canadians love so much. Did it deliver? Let's take a look at my experience as a Simplii Financial client during the first couple months.
Transition Over to Simplii Financial
PC Financial promised that the transition over to Simplii Financial would be smooth. Although there were some complaints online that the transition wasn't seamless, it went perfectly fine for me. There was plenty of communication from PC Financial leading up to the transition date of November 1, 2017, so I knew what to expect.
When I visited the PC Financial website on November 1st, I was redirected to the new Simplii Financial website. Logging in was a breeze. I didn't have to register again. I simply (pun intended) enter my old bank login information from PC Financial and was able to access my bank account without so much as a hiccup. Besides the purple facelift, the website largely looked and functioned the same. So far, so good.
For existing PC Financial clients, you can still use your old debit card for the time being. Simplii promises to mail new bank cards out before April 2018 (I just received mine in the mail a couple weeks ago). The good news is, once you get your new debit card, your card number and PIN will stay the same. If Simplii was trying to make the transition super smooth, mission accomplished!
The Juicy Banking Deets
Simplii Financial offers clients a similar experience to that offered by PC Financial. As a client, you'll still enjoy everything that you love –no-fee online banking, high-interest savings accounts, mortgages and free access to CIBC's vast ATM network.
If you're used to banking at your favourite Loblaws store, don't expect to find a PC Financial Kiosk there. They're being taken out, so you'll need to find a new place to bank, although that shouldn't be a problem, since there are plenty of CIBC ATMs around town. You'll also no longer earn PC Points when you use your debit card for everyday purchases.
On to the Good Stuff
Perhaps my favourite new feature offered by Simplii is the unlimited free Interac e-transfers. I'm glad to see a Canadian bank step up to the plate and move into the 21st century by encouraging e-transfers. This will make my life a lot easier!
Previously, I would use Tangerine's free email money transfer, but since my primary chequing account isn't with Tangerine, I would sometimes end up paying an e-transfer fee of $1.50 to PC Financial when I couldn't wait a day or two for the Tangerine email money transfer and needed it to be sent right away. This won't be a problem any longer with Simplii Financial.
I did run into an issue receiving e-transfers in December with Simplii. For some reason, the Simplii Financial website wouldn't accept the e-transfer password I was entering, even though it was the right one. It caused quite a headache. I had to call Interac to get it resolved. The call reps at Simplii weren't much help. Apparently, it had something to do with the e-transfer security question password length. In the end, I ended up accepting the e-transfer at my Tangerine bank account instead. Hopefully it's resolved in the future at Simplii.
Simplii Financial is also offering clients 3.0% interest on new deposits into savings accounts, including TFSAs and RRSPs, until February 28, 2018. 3.0% is nothing to sneeze at, especially in today's low interest rate environment, so be sure to take advantage while the offer lasts!
Overall, I'm pretty happy with Simplii Financial so far. I plan to stick with it for the foreseeable future. I found the transition pretty smooth (even smoother than my transition from Canadian Direct Financial to Motive Financial). It will be interesting to see what new product offerings and improvements are rolled out over the coming months and years to stay competitive in the no-fee banking space.
---
Sean Cooper is the author of the new book, Burn Your Mortgage: The Simple, Powerful Path to Financial Freedom for Canadians, available at Amazon, Indigo and major bookstores.