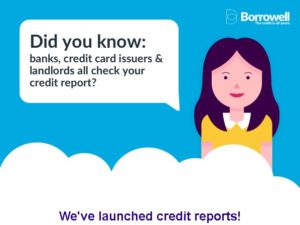 Are you thinking about buying a home in the near future? Then you'll want to keep a close eye on your credit. It's generally recommended that you check your credit six months to a year ahead of when you'll be purchasing a home.
Credit has three parts: credit history, credit report and credit score. Your credit history is a lot like your resumé. It's a summary of any time you've borrowed money. From your car loan to that $1,000 cell-phone bill you'd like to forget, your credit history is a tell-all of any time you've been extended credit. Your credit report is like an annual performance review of your credit history. This is where the student loan you failed to pay back in college can come back to haunt you.
Last but not least is your credit score. Your credit score is the magic number that lenders care so much about. You credit score is based on your credit history. This number helps lenders decide whether to approve your mortgage. The higher your credit score, the more favourable the mortgage terms will be. Credit scores typically fall somewhere between 300 and 900.
The big credit reporting agencies, Equifax and TransUnion, keep track of your credit history and credit score. Up until we were limited to obtaining only one free credit report by snail mail per year from Equifax and TransUnion. That was then, this is now.
I'm thrilled to announce that our good friends over at Borrowell are the first company in Canada to offer FREE monthly online Equifax credit reports. I'm glad that Borrowell is stepping up to the plate by offering this fantastic service for free, no strings attached.
So what's in it for Borrowell? Borrowell is offering this great value-add for free to "educate Canadians and help them better manage their finances." I'm a big supporter of financial literacy, so I think this is pretty darn cool!
Obtaining Your Free Credit Report
Obtaining your free credit report is simple and it won't lower your credit score.
Start by signing in or, if you're a new user, registering for the Borrowell app, where you're greeted by a user-friendly control panel with your latest credit score. To view your credit report, click on "See Credit Report." Your online Equifax credit report looks just like the paper version. At the top of the page, you'll find your personal information. Below that you'll find "Trades/Accounts." This section has any open or closed accounts that appear on your credit report such as credit cards, installment loans, mortgages and mobile phone accounts. You'll want to pay special attention to this section to make sure it's up to date.
Underneath this section is "Credit Inquiries" for any credit you've recently applied for, "Collections" for any debt that's been sent to collections, "Legal Items" and "Bankruptcies" (this is pretty self-explanatory).
It's a good idea to regularly review your credit report for errors or possible fraud. If you see anything out of the ordinary, you'll want to contact Equifax right away to have it corrected.
Obtaining your free credit report online  is a lot easier than applying for a free copy of your credit report from Equifax and TransUnion. I'm the first one to admit obtaining the snail mail version of your credit report was a bit of hassle. Now it can be done online in less than 5 minutes. It doesn't get any easier than that!
With your credit report now available online for free on a monthly basis, there's no longer a good excuse to not regularly check it.
---
Sean Cooper is the author of the new book, Burn Your Mortgage: The Simple, Powerful Path to Financial Freedom for Canadians, available at Amazon, Indigo and major bookstores.