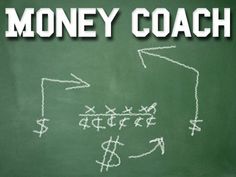 Since the holiday season has just passed, I'm in the giving mood. To celebrate a "new year, new you" I'm giving away 5 FREE one-hour money coaching sessions. Whether you're looking to pay off your debts sooner, save a down payment for a home, or retire early, I'm here to help! Did I mention it's completely FREE? No strings attached! Better hurry! This deal is only for the first 5 people who email me at SeanCooperWriter@gmail.com.
What is a money coach?
A money coach is like a personal trainer – for your money. These personal finance experts help you set realistic and achievable goals and break them down into manageable steps.
Money coaches also helps keep you motivated and holds you accountable to yourself. Going back to the exercise analogy. A common New Year's Resolution is to get in better shape. Not surprisingly, January is the most popular month for new gym memberships. The problem is that two-thirds of people with gym memberships never step foot inside a gym. Why does this happen? Because they don't have a personal trainer in their corner cheering them on.
Going back to money coaching. You can read all the personal finance books and blog posts in the world, but you need to be motivated to take action and improve your financial situation. A money coach is your own personal cheerleader for your money. He check ins on you to track your progress towards your goals and helps keep you motivated.
---
Sean Cooper is the author of the new book, Burn Your Mortgage: The Simple, Powerful Path to Financial Freedom for Canadians, available at Amazon, Indigo and major bookstores.