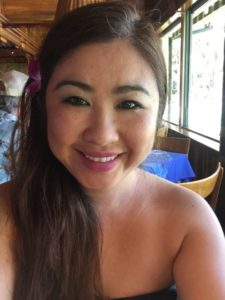 I'm super excited to be sharing the story of Kay. Kay reached out to me via email after reading my CBC article. She was inspired to follow in my footsteps and burning her mortgage, too (and in Seattle, one of the America's most expensive places to buy a home, no less). Kay's story is very inspirational. She's living proof that hard work pays off and is a shining example of the American dream. Kay, take it away! 
I'm honored to share my personal story with you and your readers. Truth be told, I haven't burned my mortgage, nor paid off all my debt and just started my relentless journey to become debt free. Today, I want to share 3 chapters of my life that has lead me to write this letter.
Chapter #1 6600 Rainer Ave S
I was 4 years old, refugees from Laos and came to the United States in 1985.   My uncle and his church sponsored us. My parents and grandparents carrying my sister and me, fled on foot from bombs, the communist party and made it to Seattle, WA with just the clothes on our backs.
There was 7 of us, living in a 2 bedroom apartment on 6600 Rainier Ave S. until I was 12 years old. We were on welfare until both my parents and grandparents found work. They had strong work ethics, budgeted, and saved which will later help me develop my money values.
Chapter #2 Wild N' Out 20's
I was the first in my family to go to college. My parents paid for the first year of school. My mom got laid off and took all of her 401K to pay for my 1st year. I worked through college and came out with zero debt. I was recruited to work for a great accounting company after graduation. For the first time in my life, I made more than minimum wage! I spent a large amount of my earnings on food, clothes, shoes (I have a lot) and purses. I'd party after work and weekends. At the end of the month, I'd look at my bank account ask myself "where did all the money go? Then, after a major breakup with my longtime boyfriend, reality set in and I had to deal with not having any savings in the bank, credit card debt and bad credit from a short sale.
Chapter #3 Can I really be debt free in my 30's? No, for real
This year I got serious about becoming debt free. Late one Friday evening, bored, I logged onto YouTube to look for ways to pay off my mortgage early. I found Sean on CBC. He burned his mortgage in 3 years! What!?! I've never heard of this before. So, I thought to myself, if he can do it so can I. I'm 36 years old, I have $200K left on a $265K mortgage on a home I purchased in 2015. I plan to pay off my remaining $200k before my 40th birthday March 2021 and have a mortgage burning birthday party. My friends don't understand why I have a budget and turn them down when they dine out. However, they've started to see the results I've produced and a lot more of my female friends want to start saving more and invest.
My personal debt achievements:
-Bought a used $8K car and paid cash for it in 2015
-Sold my purses, shoes, appliances, books, furniture and much more on ebay, fB, and letgo 2017
-Closed and cut up 6 credit cards in 2017 (I don't have any credit cards. I use debit and cash)
-Paid off my $40K note to my parents from 2015-2017
-Sold my condo and dumped $40K profit into my home mortgage in 2017
-Bought and financed a 4plex $365K in 2017 (this 4plex will be the next property pay off after my personal residence)
-The company where I work 9-5pm is paying for my MBA ($30K annually)
-Pick up a side hustle to sign loan documents on weekends and after work weekdays to begin in 2018
---
Sean Cooper is the author of the new book, Burn Your Mortgage: The Simple, Powerful Path to Financial Freedom for Canadians, available at Amazon, Indigo and major bookstores.